Phone Readings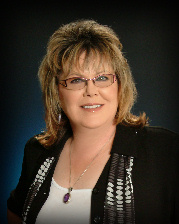 Honest, Accurate & Affordable.  
AUD $89.00 Per 30 minutes  includes call cost


(unfortunately this offer is not open to Cell Phones
outside of Australia)
Personal Phone Readings with Lynette and Master Kuthumi's guidance – a Rare Opportunity!
NOW – You can have a personal channeled phone reading with Lynette anywhere in the world (with telephone access)
Lynette has actively facilitated channeled readings for the last 27+ years and she has been the Ascended Master Kuthumi's Chosen Channel for the last 15 years. Master Kuthumi chose Lynette many years ago. When he first presented to her, Lynette couldn't even pronounce his name.
Although Lynette works closely with Master Kuthumi, she also channels all the Ascended Master's and Archangels.
Lynette is also able to communicate with your personal loved ones in Spirit, pets often come through as well.
Some of the gifts Lynette uses during her channeled readings are hearing (Clairaudiant), seeing (Clairvoyant) and Feeling (she feels a person's essence) Kuthumi always 'downloads' the information to her. Lynette is also an accomplished Medium.
How does Lynette work….
She communicates directly with Master Kuthumi, and at times other Ascended Masters and Archangels, and often has the answer to your questions before you even ask.
Her readings usually start with an over-view of the situation that is around you at the time.
Lynette helps to illuminate your path to help bring the future to the present and give a choice of direction.
She helps guide your life path and achieve your dreams through Higher Wisdom.
Her readings are rich with guidance.
Lynette with the Masters will access the highest truth in your current circumstances.
What are you waiting for?  Let Lynette and the Master's reveal your Destiny.
When you order your personal phone reading we will contact you via email to book a convenient time.
As Lynette is based in Southern Brisbane, Queensland, Australia, we have to allow for any time differences. You will then get the most out of your reading.
Hundreds of people around the world have taken advantage of this opportunity and found the accuracy is amazing! See testimonial page below.
The energy exchange is $89.00 per 30 minutes. This includes the cost of the call.
That's right. WE pay for the call. (unfortunately this offer is not open to Cell Phones outside Australia)
AUD $89.00 Per 30 minutes  includes call cost.  


(unfortunately this offer is not open to Cell Phones outside Australia)
---
Testimonials
Lynette is an amazing and gifted reader. I've been seeing Lynn for guidance over the last 5 years. I always turned to Lynette to help me through some of the most excruciating moments in my life when I needed to make life-changing decisions. With the loving guidance of Kuthumi, her channeled readings have given me insight and specific information related to my timeline, including my blocks, enabling me to make informed decisions to keep me on my life path. She has a clear channel to the loving wisdom of Kuthumi, who is always accurate and I'm never disappointed. I always feel his love and compassion during the readings, as he guides me along my journey. This pair is a force to be reckoned with. I would highly recommend Lynette to anyone who seeks an accurate reading. However, one word of warning, be prepared to face your true calling! You will not be disappointed!
Mia Webster 
---
I have been seeing Lynette for many years.
During these years I have found that kuthumi and Lynette are extremely accurate and full of wise words and wisdom which have helped me through the good times and the rough times.
Lynette is very compassionate and thoughtful and I would not hesitate to recommend her to everyone I know.
I always leave readings with a sense of peace and excitement for the future.
Regards
Brad
---
Dear Lynette,
Thank you for my inspiring reading last week.
Your reading was very accurate on areas to date & clarified areas of concern but provided a path forward.
Your comforting words eased the distress and emotional turmoil I was feeling.
The insight provided, has allowed me to take control & plan for the months ahead with reassurance that everything will be ok.
I thank you from the bottom of my heart!
Kelly
Brisbane Australia
---
Lynette's psychic readings have helped me to clarify situations in times of turmoil along with giving me the direction I sought for at that particular time in my life. I find Lynette to be very caring and professional and her readings have really helped me in tremendous ways. Lynette is kind, warm and friendly and will tike time to speak and give me a clear and accurate insight even if I feel unsure about the outcome. She gives me strength within myself and my decisions, clarity in regards to what had occurred and hope for the future to come.
Thank you. Karen
---
My reading still resonates with truth. As I listened to the words, I found myself extremely relaxed. I knew I was listening to Master Kuthumi's message for me. I felt a deep connection with my soul… I highly recommend the experience.
Marian F
Beverly Hills, Los Angeles, USA
---
If you need spiritual and material guidance on any important areas of your life, I would highly recommend a channeled reading with Master Kuthumi via Lynette and to take Master Kuthumi's courses.
Master Kuthumi's guidance to me has been amazingly precise, detailed and accurate. His guidance has given me a reassurance and conviction to go ahead and make both large and small decisions that has resulted in enormous benefits for myself and my family. There is nothing like getting guidance from a higher dimension as the Master sees through all our illusions and limitations to realize our full potential. With this guidance, it is then up to us to take the courage and have the determination to act.
Without Master's guidance, I would have been just thinking and wondering about what decisions to take as outcomes are unknown and ending up vacillating and going around in circles. Master Kuthumi can see outcomes of various decisions that we make and guides accordingly.
Ken Hooi
Australia
---
In September 2006 I had a phone reading with Lynette,  it was gently powerful.  Lynette/Master Kuthumi have a subtle, but extremely whole and powerful energy. Being a holistic healer myself and the fact that I work with energy,  I was very much taken back by the shifts that happened during that reading, after the reading and the entire day.
Tamra
Canada
---
I have had several readings with you over several different countries and I have always found them to be accurate and also very calming. The sound of your voice reassures me that there is someone out there that is watching over all of  us and that all I have to do is to ask for help when things get a little on top of me.
It's amazing how she knows little things that might not have been significant in my life but has come out in her readings, Lynette, you have a wonderful gift and I know you are here to help so many of us get through our passage on Earth.
I hope you will continue doing the wonderful work that you do and to know that you help others fulfill their life contracts on earth.
With all best wishes,
Sharon