Astrology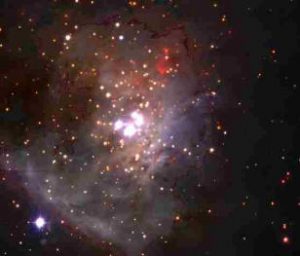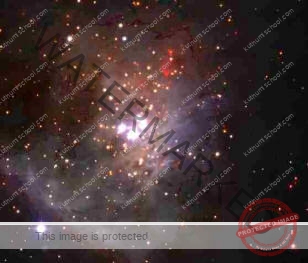 Discover How The "Ancient Knowledge" Of The Planets, Influences And Shapes Your Destiny. 
These planetary forces embody our soul's purpose. Your own 'Wheel of Life' is unique to you alone. These charts can help you to understand your life lessons, past life, destiny, and future direction.
The following Astrology Reports are available:
Note: Once you have completed your payment for your personal reports please go to the "Astrology Thanks" tab under "Contact Us" menu, and fill out your personal details.
You only need to fill out your partners detailed if you have ordered a compatibility report.
We will NOT share any of your personal details with anyone
Note: All Prices are quoted in Australian Dollars, AUD
---
Annual Forecast
Your Unique Personal Yearly Forecast – $55
Approximately 17 pages covering the external conditions for the following twelve months – birthday to birthday – with opportunities and difficulties which could occur in various areas.
It also covers your emotional world, your financial situation, romance, health, work, travel and friendships.
See what is forecast in your Astro World today based on date, time and place of your birth.                     

---
Compatibility Forecasts
How will you get along together? – $65
How does your partner see you? You need to know…really.
Gain valuable insights into your romantic, friends or business relationships.
This can help you improve the understanding of any relationship.
This shows you what areas will enjoy and how you will get along. You can see what areas you need to work on, if any, but you will gain an insight on what makes the other person tick.
A unique and invaluable report.

Please include the other persons name and birth details.
---
Character Portrait of You -Your Natal Chart
Your own blueprint for your life. – $48
This extensive report covers  your strengths and weaknesses,
the inner you,
what motivates you,
mental abilities,
your emotions,
feelings,
how you will achieve your goals in life,
and the effects of the outer planetary influences based on the date, time and place of your birth.
A great report, for those who want a deeper understanding of themselves or are just curious. This report reveals the real you. Learn the deepest secrets about yourself.

---
Relationship Package
Natal Reports on Each Individual, and a Compatibility Report – $135
The best of both astral insights! Three reports, wow!
Gain a deeper understanding of each other through these unique and personal reports for each of you. What makes each of you thrive and be happy.
Plus an in-depth look into the strengths and weaknesses with insightful dynamics of the relationship. This report often shows how to deal with those little annoying traits. You gain much more understanding of each other through these unique blueprints of each of you.

---
Combination
Character Portrait and Annual Forecast together. – $99
These two cover not only your life blue print, your emotional and mental abilities, but also an astro report for your next twelve months.
What's in store in your
financial, romantic, health, work areas and much more.
This information allows you to make the most of your coming year,
to take advantage of the opportunities and avoid the pitfalls,
enabling you to create a successful twelve month period. You are able to
understand the lessons that need to be learned from any challenges
the soul has chosen to experience in this life time.

---
Astro Child Profile
Do you know what truly motivates your child? – $45
Children are a blessing to all, so to know how to fulfill your child's best interests and attributes is priceless.
We provide a look in this very personalized report.
Read about your child's
essential nature, personality, the capacity to love and share with others, how they will be as they grow up, how they will handle responsibilities in life, how they communicate to others, their probability of success, health and destiny.
This report gives you insights which help you understand your child, so you can enjoy a full and loving relationship from birth, allowing them to become special and unique individuals.
Please include your child's birth details. What a gift of love!

---
The Children Special Package
Understand Your Child on a Deeper Level – $129
This great 3 report package includes:
Your child's individual natal report.
A compatibility report on you both and….
A vocational guidance report for your child which will tell you the best occupation suited to your child utilizing

their unique skills and abilities
---
Business
A Six month Report – $45
This report will be an asset to those seeking the best possible times to make important decisions and expand ,
or change your business or work. When to move forward, when to sit and consolidate.

This allows you to use the astro energy wisely, to your advantage.
---
Vocational Guidance
Want the job you have always been looking for? – $35
Lost direction? Not sure what career path to take?
This report will show you your career strengths and weaknesses.
A great asset when contemplating your career future or change.
It always helps to know where your actual strengths lie based on your
date, time and place of birth. Your personal blueprint for your life.

---
Relocation
Thinking of moving? – $25
Is this the right time – or the right place for you? Discover the secrets before you move. This report can prevent a costly disaster.

Please include where you intend to relocate to.
---
Numerology Report
Numbers contain power and knowledge. – $22
Master Kuthumi, in his incarnation as Pythagoras worked with the power and knowledge contained in numbers.
Now you can too – using a different system, but still recognizing the power and


wisdom contained in your own amazing personal numbers.
---
Your astrological reports are emailed to you. Please ensure your correct e-mail address is included.
For all reports just fill out the form on the registration page (Please ensure that all the details required are accurate, including all birth details.) If you do not know your birth time, it can be channeled for you. We would like as much information as possible (near lunch time, just before dinner, after breakfast etc.).
Please ensure for Compatibility and other reports that include other people that you include their details to. For Relocation reports include your intended destination.
We will email your report as soon as it is completed. Please allow up to 8 days for completion.