Distant Divine Healing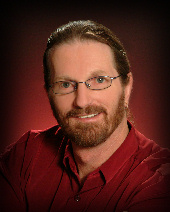 Michael offers you the opportunity to have a distance healing.
During this session Michael will connect to you, through the"Universal Matrix" and also channel the Masters energy to you.
These sessions will be recorded as messages are channeled to Michael during the healing.
This often provides guidance and healing on the emotional body as well.
Michael's guides are the Masters El Moyra and Jesus.
Read Michael's testimonials below……
The recording will be available on a secure web page for you to download and keep.

The cost of this unique opportunity is: $99.00 AUD.



Member of the
International Natural
Healers Association
---
What others say ..
Dear Mike,
I chose Mike's unique channeled method of body and Soul therapy as a tool to assist me in my work on my Ascension path, realizing that there were emotional aspects held by me ,that I could not shake off by myself, could not understand why I felt that way  and I had inner  guidance  to find wider context beyond this lifetime. So I wanted the help of an ascended master to clarify and bring unfinished business to closure.
Mike is a gentle understanding and non judgemental facilitator ,who took me in a meditative state, in which I met with Ascended Master Jesus, with whom I worked through the images  of emotional trauma from past lives, that appeared to me like a dream, where I was  one of the main actors.
Mike guided me through this session based on my feedback, and when emotions ran high, he gently touched my shoulder and I was receiving healing energy  and knowing I was save whilst  Master Jesus was assisting me, resulting in getting calm to resolve the matter of my relationship in that past life  at hand.
From my understanding  , that the Soul is also the recorder of all our  lives , if anyone is seeking healing of soul matters, I have no hesitation to recommend  to you to contact and work with Mike to bring your life at ease and understanding  who you are and move forward to enjoy this precious gift of life.
Thank you Mike and blessings to you and all the work that you do
Love and Light
Christoph, Swanfels
Warwick, QLD
---
"Words cannot describe how grateful I am to Mike for his long distance healing I recently received from him.  His amazing capacity to know exactly how I was feeling both emotionally and physically at the time of the healing was truly incredible.
I cannot thank them enough for their love and continued support, always available for me as I move through this "Game of Life".
Catherine
Perth WA
---
I want to tell you how awesome that was to listen to and feel. When I told you I felt butterflies around my heart that was the same time on the tape that you ask Jesus to stand over me with his hand on my shoulder and send his love to my heart..When I heard that it brought tears of joy to my eyes..
God Bless
Robin
New Orleans, USA
---
There is something in his energy, a warmth that dissolves the hardness in your being.
Joel
Philippines
---
I have felt emotionally trapped for years, that's gone. It's amazing.
Josie
---
He has a very strong healing energy and a very gentle manner.
Caroline
England
---
Whilst on vacation on Mount Tamborine, I picked up a foreign energy. It was desperately clinging onto my back and highly uncomfortable. My sense was that Mike had what it took that help remove it and help it on its way back home. And so it was. Mike, thanks very much for the loving and respectful way in which you've helped me, for sharing your insights during the healing sessions, and for the advice you've given me. You are blessed by working as a healer and may you receive many clients that will be blessed with healing.
Eric, Switzerland