Lynette – Chosen Channel
Lynette is an internationally recognized chosen Channel for the Ascended Masters and Arch Angels, a Teacher of the Ancient Higher Truths, an Author, Radio psychic, and a Metaphysics teacher, Crystal healer and Usui Reiki Master who has devoted her life to the service of Spirit. She is the chosen channel of the Ascended Master Kuthumi whose role in the higher realms is world teacher.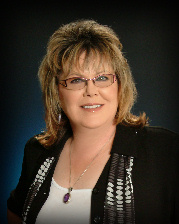 Communicating with a number of Ascended Masters and Arch Angels  on a daily basis, she has developed her channeling skills  to advanced levels.
Lynette has been guiding souls through the sacred knowledge of the Ancients for many lifetimes. In this lifetime, Lynette's Soul contract has again included bringing Enlightenment to those who seek it, working with her Spirit guides for many years. Lynette teaches the Sacred Knowledge channeled to her from Master Kuthumi and other Ascended Masters of the Great White Brotherhood, so called because of the massive White Light they emit. They are also known as the Masters of Light. These Ascended Masters come together from every race and creed in love and peace to guide mankind from darkness and lower vibrations to the glorious  Light of Source in Oneness and peace. Many call this the New Earth.
Master Kuthumi introduced himself to Lynette in 2001 and expressed his wish to work through her. He chose Lynette, which at first she wondered why. However after an intense cleansing which Kuthumi supervised, Lynette followed Master Kuthumi's requests to bring the Sacred Knowledge and teachings to mankind through his website, channeled books, and meditations. Master Kuthumi's channeled courses were given to awaken all to their Soul Knowledge, to the World of Spirit, and to a world filled with love.
Master Kuthumi's requested and channeled the Sacred Knowledge to Lynette is to enable all to gain Enlightenment and Ascension. Many have said  "This experience has changed my life!"
Master Kuthumi speaks.
"It is time for man to receive the sacred ancient truths he has long forgotten. Alone he will not achieve Enlightenment. However with Higher learning and deep clearing and healing, he will reconnect the inner matrix of his very cellular structure, reawaken his heart and higher centers and gain what you call Ascension. The time is Now.
"Through knowledge comes understanding, and understanding releases fear."
In her own words, Lynette says: "We are on a great journey of reconnection. We need to develop our lost skills, held within our DNA and cellular structure and reconnect to our Soul memory. To those of you who hear the Master's call, who feel an inner tug, I say to you – begin Now. Take your first step to a world of Light. A world of love.
I am but an instrument the Master's and Arch Angels use to assist you in that process. "
---
LOVE AMBASSADOR
In April, 2008 Lynette was nominated and awarded Love Ambassador by the Love Foundation.
from the ' The Love Foundation '
This exciting new TLF program is designed to acknowledge the many people around the world who quietly and joyfully embody unconditional love to the very best of their ability. These are the ones we meet who present a positive and caring approach in their thoughts, words, deeds and actions no matter what the circumstance or situation. You know them by the love and acceptance you feel while in their presence. They use love, wisdom and power in all they do and inspire us to be more.
When we bring unconditional love back into our personal, professional, community and family lives, we begin the journey of restoring wholeness and happiness to our planetary adventure. Of course it takes determined effort on our part as the old ways of being are quick to return in our mind. However, this effort to love is rewarded with a new perspective on everything and all life benefit as a result.
In these difficult times of great change and often difficult challenges, it is refreshing to know that so many individuals see life through the eyes of love. These unrecognized heroes are committed to generously loving all life on this planet. They often work tirelessly to bring about positive change while accepting the diversity inherent in life.
You know them by their calling card ­ they are always inclusive and strive for unity, understanding and compassion.
Congratulations Lynette on your award.
---
MASTER KUTHUMI'S  CHANNELED POEM
Love Yourself
Love yourself and you will know love
Be true to yourself and you will know truth
Know yourself and you will know God
Master Kuthumi  ©

---
LYNETTE'S POEM
I Am A Creator
Awaken my friend
You are a creator
Thoughts of gratitude
Merge around me
I must accept
All of my past
Merged into Blessings
I know they will last
No judgment here
With love I am creating
I can choose –
In my world
No sadness here
I know I will
never lose
In Light I am creating
Each day is new
I move with joy
Accept and Bless
Each new day
I am a creator
Lynette Leckie-Clark  ©
---
Lynette lives in Queensland, Australia with her husband Michael, son and pets.