Ascended Master Serapis Bey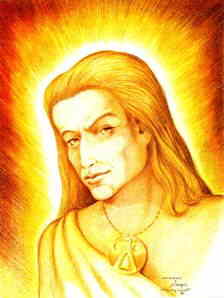 The Ascended Master Serapis Bey channeled this message through Lynette, in order for mankind to have a greater understanding of the Great White Brotherhood's purpose in the process of mankind's Enlightenment.
My energies extend to you and to those who feel at one with nature. Those who draw strength, peace and guidance from all life forms which nature supports. I encourage and give stimulation and assistance to all who call on me. The Earth must be nurtured and loved if it is to continue to support the vast network of life forms who depend on nature for it's very survival. The Earth needs love.
I hold the role of Master of the Devic Kingdom. Many now feel an affinity with the trees and nature spirits, and others draw their spiritual union from feeling a oneness with nature.
I also assist in bringing ones creative talents to the surface, particularly in the musical, theatrical and the Artistry fields. I encourage all to be true to themselves, to be comfortable with who they have grown to become. This can provide a sound basis for their journey towards Enlightenment.
Master Serapis Bey
(Picture courtesy of artist Kinsley Jarrett and Hooper Publications, Ltd., Australia
From the book Visions of the Ascended Masters – Patricia Hooper Publisher)