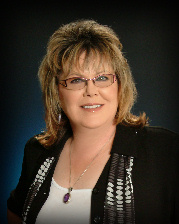 Lynette is an amazing and gifted reader. I've been seeing Lynn for guidance over the last 5 years. I always turned to Lynette to help me through some of the most excruciating moments in my life when I needed to make life-changing decisions. With the loving guidance of Kuthumi, her channeled readings have given me insight and specific information related to my timeline, including my blocks, enabling me to make informed decisions to keep me on my life path. She has a clear channel to the loving wisdom of Kuthumi, who is always accurate and I'm never disappointed. I always feel his love and compassion during the readings, as he guides me along my journey. This pair is a force to be reckoned with. I would highly recommend Lynette to anyone who seeks an accurate reading. However, one word of warning, be prepared to face your true calling! You will not be disappointed!
 Mia Webster 
---
I have been seeing Lynette for many years.
During these years I have found that Kuthumi and Lynette are extremely accurate and full of wise words and wisdom which have helped me through the good times and the rough times.
Lynette is very compassionate and thoughtful and I would not hesitate to recommend her to everyone I know.
I always leave readings with a sense of peace and excitement for the future.
Regards
Brad
---
When I asked Lynette for a reading I was in a period of emotional imbalance and I needed an advice on a personal matter. As soon as I received an answer everything was clearer to me and I could see things from an higher perspective and with more detachment.
My emotional swaying stopped at once as if a peaceful balm had descended on me calming me down.
It helped me to stay focused on my pure intentions and surrender to an Higher Will. I felt no judgment and I could accept the situation.
Lynette's reading is like talking to a wise friend whose only purpose is to bring light where there are shadows.
The Master's words that passed through her enlarged my heart and made me feel part of the whole.
Lucia
Italy
---
I never thought that spiritual workers specially channels for high masters would be the sweetest person you would ever meet on this planet. Lynette is one of them. She smiles a lot, she talks to you like a friend, a very dear friend w/c sometimes makes me think that I am talking to someone else w/c is not from here. There is very gentle energy that radiates from her yet it pierces your very soul that your wounds are suddenly exposed. She is one powerful yet very loving soul that when you came across her energy, your life will suddenly change. A one on one talk with the Master Kuthumi is my very first experience with channeling.
It was a life changing experience, there is no word to describe it really, it is probably heaven already at that moment. And even now when I listen to that recorded conversation, tears are still in my eyes—it still quenches my soul. That experience would not be possible if there's not that one soul who sacrificed a lot just to give her self to a high Master. Thank you Lynette for being a channel for the wonderful message from Master Kuthumi—from the bottom of my heart.
Joel Banzil
Manila, Philippines
---
Lynette is a wonderful soul, with amazing capability to channel Master Kuthumi she is a great light to people who are looking for their path in this life. I was privileged that I could live with Lynette while doing my Metaphysics course on Tamborine Mountain. She is so kind and mild person, always opened for helping people with her knowledge and experiences. If you are prepared to step on the path of Light and Love, to raise your consciousness and help humanity then her personal reading and channeling Master Kuthumi could be your anchor, the foundation and your sign-post. Her cassette with reading is always by my bed and when I feel that I need some encouragement I just play it once again. It is like a fire place when you are feeling cold. I wish all of you to meet her in person, to have a reading or a course. Can I say that if you are reading this you are already made a great progress. As you may know there is no such thing as coincidence, so just be strong in your inner knowing, listen to your heart and don't let the environment to tell you what you are, because you have this answer already. Listen to yourself, think always with Love and you will do much in this life. All this words are pouring from my heart and Lynette was there for me and still is, she opened the door, that I forgot that existed. Once you meet Lynette, once you did a reading with her your life won't be the same. I am already gladden for all of you who will be addressed by Lynette. You will know what your life is all about, what your tasks are. This world needs you, needs every soul, because everyone is unique and has capability to do greatest things. Our dear Lynette can help you find, where your greatest potential is, where you are the greatest.
Borut Potocnik
Ljubljana, Slovenia
---
Over the years I have visited Numerous clairvoyants and mediums, both here in Australia and Overseas. However there has only been one I have encountered who I feel possesses the necessary skills and qualities to be truly called clairvoyant, – this individual is Lynette.
Lynette has accurately predicted numerous occurrences in my life and provided me with insightful spiritual advice and support. Lynette's calm, caring and empathic manner compliments her skill and her intelligent interpretation of each clients situation makes her a rarity in her profession
I cannot speak highly enough about Lynette's abilities and I would not hesitate to recommend her to anyone wishing to receive genuine spiritual guidance.
Teresa McCormack
Brisbane, Australia
---
The Masters Course was the best choice I made in 2005. Even from the time I registered, a greater flow entered my life. Somewhere within me I knew this would be beneficial, and yet I was still afraid – what if this, what if that? However, I was determined I was going to get there so I chose to focus on the excitement of attending. In no way, shape or form was I disappointed with this course, it was truly incredible! From the moment I arrived I felt an unexplained safety which enabled me to relax and trust. There was an amazing energy that was mysteriously present every single day. Lynette and Mike really are quite special. They are so natural and consistent with their unconditional caring and humble presence. This was important to me because I need to feel very safe to allow healing to occur. You can ask anything and their clarity of expression teaches so well, I feel more empowered and motivated from the teachings. Lynette and Mike, in my view, have a genuineness and friendliness that automatically endears them to your heart. I thank them and the Master for providing such a huge opportunity to learn and grow in understanding. I got what I asked for, and I am most grateful.
Joanna
Qld, Australia
Lynette and Mike.
---
Thank you for all… let me tell you my story.
One day In my life.. I have to make a decision.. you know those times when one is uncertain and with a not so clear future.. but a decision had to be made… a simple decision involving all the course of my life path pertaining to my soul purpose or continue living as a person of the "world" having success, money but with an emptiness in my heart.. then I took the courses.. level one and two… yes in that time I became unemployed.. but I gained courage and set aside the fear and attended.. that decision changed my life!!!…. the courses gave me insightful knowledge that there is more in this life than the material side! that exist a soul purpose and a whole new bigger world.. I learned the purpose of the soul, the power of manifestation!, the treasure inside me!…. the healing sessions with Mike helped me to let go of unnecessary emotional baggage and recover the peace in my self, new knowledge and the most important new hope!  Meeting you is Incredible… I learn from you how to meditate, how to set a space for me and to think of me! how to see life in a more spiritual way – the way that is meant to be.. And I met HIM the master, the two courses were guided by his presence and energy, his advice and teachings in the courses were a balsam in my life and the personal advice a treasure to hold in all my time life…. I can assure you I'm not the same per son…… After the courses I have clear knowledge of my life purpose, and my path. And the most important gift of all…
I know how to master my life now!…..
Thank you, thank you for all,
Rene Briones
Mexico
---
Dear lynette,
I knew for the last two years or so, my soul has been looking to be refreshed, to be 'changed', to step out into something larger, to be more alive. Being led to Lynette and Mike was one of the most profound journeys I have embarked on. It seemed strange at first to make this trip all the way from Thailand, where life was so comfortable, to take this course that was unknown and scary to me at first.
Both Lynette and Mike made this beginning of my journey very gentle and loving. They are true open channels to the Masters, especially to Master Kuthumi whose energy emits so much love, wisdom, and kindness. It is not easy going through this path – Lynette has witnessed and is continuing to 'sense' all of my struggles, this is giving me courage to pursue the path my soul has longed for. I feel her loving guidance and through her, the Master's love especially at those times of need.
The 4-day private tuition with Lynette is an even more profound and very personal experience. Every single day she shared with me so many insights, directions, blessings that will guide me in my future work, which I was also given much insight on at that time. I came away with a treasure of wisdom I can draw on throughout my journey. My gratitude to Lynette and Mike and through them for the Masters' kindness and wisdom'
with love
Priscilla
Thailand
---
Hi Mike,
I cannot describe how happy I am to have the chance to receive your beautiful course.  Master Kuthumi is highly respected and loved by me and I cannot wait to recieve his Teachings through you and Lynette, whom I love very much as well, your meditations have very high vibrations…
Thank you
Javier
Spain
---
It is with deep gratitude I write this testimonial. The Way of the Universe and the Masters never ceases to amaze me. Never having had an affinity with computers it was only about seven months ago I started using one and came across the Master Kuthumi's website. Had I come across it earlier than that I would not have been in a position to go to the course and would have been very frustrated. How appropriate the timing was. May I say from the depths of my Soul how perfect in every way the course was and will be for each one. Lynette and Mike are both gifted and wonderful people dedicated in their service for the Masters and I will always be deeply grateful to them and the Master Kuthumi for being there to provide that connection for enormous Soul growth, to help us find clarity on our Path and to show us those areas in ourselves which are in need of work. My heart is overflowing with joy and renewed dedication to the ongoing work on this Planet and all those on it. May I say if you have entered this
website then it is for the opportunity of great spiritual growth, so follow your heart and accept this great gift.
Love, Pippa
WA. Australia
---
Thank you, Lynette and Mike for the work you have been doing for Master Kuthumi. As a result of the Master's teachings, I have become more aware of the damaging effects of judging, negativity, and fear, and have learnt how to let go of them and allow the love, peace and joy to flow. Although life can still be a struggle at times, I now at least have a tool to deal with the root cause of my unhappiness. I would say that I have never in my life been this joyful and peaceful, and this is all thanks to the Master and His Brothers and the both of you. The full-trance reading has also given me much guidance pertaining to my soul purpose, goals and lessons. I am just so glad for the good fortune of meeting you both.
Cheers Lee
Singapore
---
To those of us who began walking on the path to enlightenment and therefore have been guided to this website, I only can recommend the initiates as well as the Master's course. I can assure you, when you walk out of these courses, your life will not be the same as it was before. Not only that you will be given wonderful meditations, you can use and work with at home, you also will receive great lessons how to master your everyday life. With these tools handed out to you, you will be able to stay in touch with those higher energies you first experienced on the course. Thank you Lynette for being such a beautiful soul and such a wonderful instrument for our Master.
Wolfgang
Vienna
---
Dear Michael and Lynette
I just wanted to pass on a great big thanks to you both, and to the Master himself of course, for providing this website.  Having access to the Master's teachings etc has helped me so much, it is like being given a map and a guidebook as well as a comforting hand to hold, so thank you, thank you, thank you!
Kind regards
Sonia
New Zealand
---
In September 2006 I had a phone reading with Lynette,  it was gently powerful.  Lynette/Master Kuthumi have a subtle, but extremely whole and powerful energy. Being a holistic healer myself and the fact that I work with energy,  I was very much taken back by the shifts that happened during that reading, after the reading and the entire day.  All I know, is I aspire to be where she is in the future, through taking the Masters course in Texas next year.  The questions I asked were addressed appropriately and in a very professional and encouraging manner. (Even though growth/change would be required.)  I believe I received very accurate information regarding the questions I asked – people, career, finances, health etc.  Like most people, I also require more clearing of my emotional body and childhood events. When I finished my reading, I vividly was presented with flashes of events and circumstances that needed to be Seen and Let Go of.  The rest of my day the energy from that reading effected events in the most marvelous of ways. From that phone call forward many blessings have been presented.  With the advice from the reading and the commitment I have made to myself, to grow, I firmly believe Lynette and Master Kuthumi via the phone reading was one of my best investments this year.
With vast appreciation and gratitude, Lynette,
Tamra
Canada
---
I had a reading with Rev. Lynette Leckie-Clark during a period of intense pain and personal struggle. Her very essence carried the vibration of peace and the message from Master Kuthumi instantly quieted my thoughts of anxiety, doubt and worry. I walked away with a renewed sense of peace as well as clarity of purpose.
I purchased the book "Ascended Master Kuthumi Teachings" by Rev. Lynette Leckie-Clark and the meditation cd "Stilling the Mind" with Mike Clark. By applying the lessons within these two spiritual tools, I have been able to create a life filled with joy, peace, love, purpose and abundance.
If you are plagued with thoughts of lack, limitation, debt, worry, disease, fear or anxiety, gift yourself with a a session with Lynette and Mike. Your life will never be the same. I AM a living witness to the power of their healing and transformative work.
Kadena
Dallas, TX. USA
---
Dear Mike and Lynette
First I want to acknowledge and thank you for your continuing beautiful and heartfelt service to humanity and our Earth.  I participate in the Emerald Heart meditation monthly and appreciate your organizing these opportunities to be of service.
Blessings & Light,
Laura
---
I'd like to thank you for the excellent information I've found on kuthumischool.com, It's always a great pleasure to read your articles and I count to become a loyal reader.
Sincerely
Rosalind Sanders
---
Thank you so much for the wonderful work that you are doing with your regular channelings from Master Kuthumi.
Much love and light
Linda Frederickson
---
Astrology:
I would highly recommend anyone who is interested in Astrology to do an Astrology course with Lynette. Lynette has given me a comprehensive overview of Astrology is a simple and effective way. I now have a better understanding of of the complex influences of the planets, signs and houses which I struggled to understand from reading Astrology books. Lynette's intuitive and chanelled insights in her Astrology readings certainly makes her course special and unique.
Master's courses:
If you need spiritual and material guidance on any important areas of your life, I would highly recommend a channeled reading with Master Kuthumi via Lynette and to take Master Kuthumi's courses.
Readings:
Master Kuthumi's guidance to me has been amazingly precise, detailed and accurate. His guidance has given me a reassurance and conviction to go ahead and make both large and small decisions that has resulted in enormous benefits for myself and my family. There is nothing like getting guidance from a higher dimension as the Master sees through all our illusions and limitations to realize our full potential. With this guidance, it is then up to us to take the courage and have the determination to act.
Without Master's guidance, I would have been just thinking and wondering about what decisions to take as outcomes are unknown and ending up vacillating and going around in circles. Master Kuthumi can see outcomes of various decisions that we make and guides accordingly.
I would like to sincerely thank Master Kuthumi for his guidance, Lynette for being a wonderful channel and Mike for his wonderful healing and meditation work.
Love
Ken Hooi
Brisbane Australia
---
Lynette's psychic readings have helped me to clarify situations in times of turmoil along with giving me the direction I sought for at that particular time in my life.  I find Lynette to be very caring and professional and her readings have really helped me in tremendous ways.  Lynette is kind, warm and friendly and will take time to speak and give me a clear and accurate insight- even if I feel unsure about the outcome.  She gives me strength within myself and my decisions, clarity in regards to what had occurred and hope for the future to come.  Thank you.
Karen
---
Hi Lynette, just wanted to send a big thank you for all your kind, heartfelt words.  Your gift is so very special and I feel so blessed to receive much needed love and healing from you and Master Kuthumi.  I have been struggling all week as to how to approach my children regarding my feelings.  Prior times when I have done so, there was so much animosity and judgment toward me.  For some reason, we are never able to reach a solution.  No one wants to admit their own personal issues and come to an agreement of harmony. My dilemma at this time is the consequences going either way and which one I can accept and move on.  Thank goodness for the meditation tapes for I feel everytime I go into that sacred space I receive healing and contentment.  From all that I read, the next two years is important to be in light and love, supporting one another.  I pray that my family will see the goodness instead of disharmony.  Trying to get up enough nerve to retire my son from listing my house and getting someone else is very difficult too.  My life has been this way for so long, always in the chaos of my kids!!  This morning I am feeling I could talk with you for at least another hour.  Smile.
---
Lynette,
Master Kuthumi's teaching and your compassionate, heartfelt words have truly touched my heart with so much love and joy.  The mediations have uplifted my spirit to a whole new level with love and smiles surrounding me in a forever glowing light. Your gift is so very special and I feel so blessed to receive much needed love and healing from you and Master Kuthumi.  May your light keep shining on all who are in need. A renewed spirit,
Gwen
Dallas, USA
---
Dear Lynette,
Thank you for my inspiring reading last week.
Your reading was very accurate on areas to date & clarified areas of concern but provided a path forward.
Your comforting words eased the distress and emotional turmoil I was feeling.
The insight provided, has allowed me to take control & plan for the months ahead with reassurance that everything will be ok.
I thank you from the bottom of my heart!
Kelly
Brisbane Australia
---
Hi Mike
I want to tell you how awesome that was to listen to and feel. When I told you I felt butterflies around my heart that was the same time on the tape that you ask Jesus to stand over me with his hand on my shoulder and send his love to my heart..When I heard that it brought tears of joy to my eyes.
God Bless
Robin
---
I have been going where the spirits hide me in cyberspace and while doing so was blessed to be guided to your online home. I am pleased to have connected to your spiritual and creative essence as you are an enchanting individual of character and quality whose gifts are many. I enjoyed embracing your light and learning who you are and what you do. Thank you for sharing of the self for to do so enriches and enlightens. Yours is a unique soul purpose and I honor and respect what you have achieved and what you will achieve. Know that your life and work are meaningful and that you are appreciated. I wish you full bloom and life's magnificence.
Michael Teal
---
Hi there Lynette and Mike,
I am giving a very big bear hug to you both.
The guidance to move to Queensland was strong and is a big part of my learning to totally  move out of my comfort zone and asking what is it that I need to know.
The channeled readings from Master Kuthumi though Lynette has help me in what I need to know, as it works in very well with Mikes healing modality.
I have been though some very emotional times over the last 17 years, the lack of motivation, very low self-esteem,and the big one, very low self-worth.
At times I've experience very high levels of fear, thinking that every one is against me, preventing me from moving ahead, only to find out that its past life lesson of my own.
The DNA activation by Lynette and also working with Mike has been very profound, as it has brought up what needs to be cleared.
I have been though very emotional times clearing my past energy through this process.
I am now feeling very strong within, being very motivated with high self-esteem and increasing self-worth, as abundance is now beginning to flow for the first time for a long time.
As the DNA is still being activated, my life is having a complete turn around.
I am giving thanks to Lynette, Mike and Master Kuthumi for these very profound healing's.
I am that I am love
Rhys
Brisbane Australia
---
I am still buzzing.  I feel so connected to everything that was said.  Thank you.  I bow to you and Kuthumi.
Carol
Dallas – Texas
---
Dear Lynette and Michael
Having experienced the knowledge, understanding and upliftment obtained through undertaking Lynette and Michael's course, I have found it to be a profound and enriching experience.
It has enabled me to step into my future with joy and renewed purpose. I feel uplifted, healthier, and a renewed energy throughout with a deeper, expanded understanding in my belief in God.
The result of the healing I received from Michael is felt throughout my body and is truly remarkable.
I would recommend Lynette and Michael to any one seeking peace, joy and a deeper meaning and purpose to their life.
Sincerely
Paul
Texas, USA
---
Dear Lynette and Michael,
The knowledge and understanding that I gained from Lynette's teachings were of utmost interest and benefit to me.
From those teachings I have been able to approach challenges in my life with greater confidence and understanding. I learned to approach problems and challenges in a new and more profitable way. I have learned to accept solutions with a intuitive understanding whereas I have in the past been reluctant to rely on criteria not developed in more rational values.
I would recommend Lynette and her teachings to persons seeking to expand their understanding of the mechanics of universal construct and seeking to learn methods to apply the new understanding to a successful daily living.
Sincerely
R.C. Bunger
Dallas, Texas
---
Dear Lynette,
I have had several readings with you over several different countries and I have always found them to be accurate and also very calming. The sound of your voice reassures me that there is someone out there that is watching over all of  us and that all I have to do is to ask for help when things get a little on top of me.
It's amazing how she knows little things that might not have been significant in my life but has come out in her readings, Lynette, you have a wonderful gift and I know you are here to help so many of us get through our passage on earth.
I hope you will continue doing the wonderful work that you do and to know that you help others fulfill their life contracts on earth.
With all best wishes
Sharon
---
"I had my first reading with Lynette several years ago.  At that time I found Lynette to be incredibly accurate & since then a great deal of what she foretold has come true.  I have recommended Lynette to many people all of whom have come back to me later & told me how amazing their reading was. Lynette even made a believer out of an incredibly skeptical Accountant friend of mine.
Ten months ago my husband & I found ourselves in a horrible legal battle with an ex business associate. We were on the verge of Bankruptcy & nearly lost our home.  I was very distressed, just holding on really when I had a reading with Lynette.  Lynette was very supportive, comforting & positive as I have always found her to be.  Most importantly Lynette suggested a legal course of action that we take to get us out of the mess we were in.  I followed Lynette's suggestion, even though I felt it was a long shot, but to my amazement it worked.  The matter has now been resolved, we are not Bankrupt & we have kept our home.
Thank you Lynette, you were a light in the darkness.
M.
---
Sunshine Coast. Queensland. Australia
Dear Master Kuthumi, thank you for your presence and your help during my Advanced course. I really feel that I have connected with you through your channel, Lynette.
The Advanced course you teach through Lynette is very well structured and balanced in the way you give the information out to the student. There are many ascension topics covered and also there is a lot healing and emotional clearing taking place on the Advanced course.
Lynette, you are such a wonderful teacher! Thank you for channeling the answers that I needed for my spiritual development.
Michael, the soul healing session I had with you helped me understand my private life and my spiritual path on a deeper level.
Keep up the good work! I send my love to you.
Alexandra
Australia
---
Whilst on vacation on Mount Tamborine, I picked up a foreign energy. It was desperately clinging onto my back and highly uncomfortable. My sense was that Mike had what it took that help remove it and help it on its way back home. And so it was. Mike, thanks very much for the loving and respectful way in which you've helped me, for sharing your insights during the healing sessions, and for the advice you've given me. You are blessed by working as a healer and may you receive many clients that will be blessed with healing.
Eric
Switzerland
---
My son Daniel was born sleeping 27 years ago in February. Through Master Kuthumi's channel/s Lynette & Mike I was able to reunite with my baby on several levels. Daniel is now one of my guides, he helps me in my counseling of other bereaved parents in my volunteer work with several local organizations. My life has turned around. Through Kuthumi School I am now a Reiki Level 2 healer as is my partner. Thank you All so much for the opportunity to grow so completely in such a short time.
Life Is Beautiful, Lynette & Mike.
Much love
Sandy
Brisbane Australia
---
I highly recommend the Masters course with Lynette and Mike. They are wonderful people and there is no question you cannot ask. The school is indeed a great place to stay. I have found the library very useful and the mountain itself is simply wonderful to walk around or just to relax. Most importantly, I must thank the Master for his guidance.
Chee Teng
Singapore
---
Knowledge of the Masters course came to me at the appropriate time. When the student was ready the teacher (Master) appeared! And I was ready- hungry for the higher spiritual knowledge that can only be imparted by a Divine being. The four days spent receiving the teachings of priceless truths was an insurmountable honor and a privilege. I also discovered new aspects of myself which has enabled me to gain greater self-empowerment which together with the Masters personal message to me a great deal. And by acting on his advice has brought about spiritual maturity and confidence and the unconditional love that can only come into being through detachment. The nurturing, care and love given to me by Lynette and Mike with the wisdom of their experience, teachings and guidance absolutely amplified this ecstatic ethereal sojourn for which I am truly humbled and grateful.
Thank you dearest Lynette and Mike and beloved Master Kuthumi.
Paulette
Qld Australia
---
I would like to let you know that how grateful I am for what you have done for me. The readings you channeled for me from Master Kuthumi. These readings are very important to help me make decision and stay on my spiritual path. They have indeed helped me a great deal and brought much inner peace, strength and happiness into my life. Thank you very very much!
Yi
Philadelphia, USA
---
Thank you Lynette, for the completely encouraging reading. You gave me more answers than I had questions for, and I have felt more confident and content each day.
Sarah Porter
Sydney, Australia
---
I have known Lynette for over two years, starting with a single accurate reading, and then on to a regular circle-group. During this time I was facing an uncertain new beginning in my life and was under severe stress. Although it wasn't apparent at the time, Lynette could literally see the rainbow after the storm, concerning my future, and kept reassuring me that things would eventually turn around. And they did.
Always level-headed, compassionate, and always very accurate. I would describe Lynette as a talented psychic whose star will surely grow brighter in the years to come.
Slavco Cvitic
Songwriter / musician
Brisbane, Australia
---
I was recommended by a friend who at the time was diagnosed on the verge of a nervous breakdown, she was advised to visit Lynette for a reading. Lynette had given her a message that uplifted her depression and we felt a small miracle had happened.
At this time I was so saddened with my life and it's dealing towards me, so with a couple of friends we went to visit Lynette, She told me to wipe away my tears, and of future events that would bring me joy, and other phases of my life were revealed, all to be true. Though hard to believe at the time, it helped me make it through a bad situation. I have taken friends to visit who also were anxious to have insight into the future, and all have been favorably impressed.
Apart from her readings she is a lovely sincere person to whom I feel very proud to have met.
Val Conners
Gold Coast, Australia
---
My thanks also go to Lynette for her insight. You were right Margaret she is indeed a gifted channel, medium and clairvoyant. Her session tape has already provided much comfort to us during recovery from the loss of a family member that happened while I was at the Institute. No doubt this sessions information will be of comfort to the family for years to come.
Jill A. Christopher
Texas, USA
---
I have known Lynette for three years, She has had a calming influence over my life and in that time, she has managed to give me hope and faith when I was at my lowest point. Lynette continues to be in my thoughts when my life presents obstacles for me to conquer. When I feel the need to be reassured of my future or to pacify troubled waters, she is always at the end of the phone to guide me.
Suzanne Johnson
Sydney, Australia