Embrace the Three Fold Flame of the Heart
$18.00
Three Ascended Masters  – Melcheizedek, Kuthumi and Jesus step forward, for this 17 minute instructional meditation –
Embrace The Three Fold Flame of the Heart
Description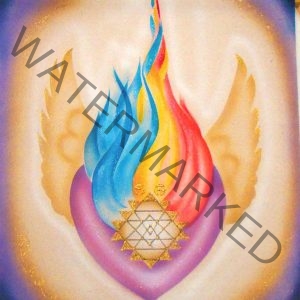 Three Ascended Masters step forward –
Melcheizedek, Kuthumi and Jesus.  They presented to guide and lead you in this Sacred offering of God's gift to us.
The Three Fold Flame – God's stairway – merges the Higher Trinity of  body, mind and Soul.
Flow in the heart of your I AM presence.
17 minute instructional meditation
Channelled through Lynette
Chosen Channel.
Copyright © 2001 – 2020. All rights reserved. Kuthumi School of Wisdom.
May not be copied or changed in any way.