LORD MAITREYA'S           MESSAGE TO HUMANITY
I Lord Maitreya came to this one (Lynette) to relay my message to you all. I say to each of you who are awakened in their heart, their Soul, well done. Your Soul mission has begun and we here urge you to continue your higher journey with urgency. The time has come now, in this life experience to expand and share the higher knowledge, to teach, to rise to your true knowing, your true self through the expanded heart. You know this. You feel it within you. You feel finally now, it is time for humanity to awaken. To rise to their own Soul Light and leave the past behind.
My brother Kuthumi relayed to this one (Lynette) some time ago, that the time of 'sitting on the fence' has ended. It is not the way forward. Some are still sitting – very comfortably. It is your choice. But oh, what a glorious journey you turn away from.
To those who seek, who know on a level of your being that there is more, I urge you to step forward, to find a credible teacher of Soul. You may wish to join a group of like minded Souls. Much can be gained from group intent and multiple Light energies.
To each of you I say, know this is your Soul mission. To awaken from thousands of years of slumber, of mental and behavioral conditioning, of accepting in your consciousness that the love frequency is all there is, it alone is the key. You can touch on the Quantum energy of the Creator / God, through the warmth of your Soul.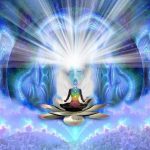 This is the awakening. To expand, to understand and accept there is so much more you are capable of. For many of your years we here of The Brotherhood (Great White Brotherhood) have assisted those who search for higher understanding with intent. You have heard the term Oneness. The Oneness I speak of is being at One with your heart intent, your Soul, Spirit, Universe, Creator God. This is true Oneness. All else follows.
So I say to the Seers, the Wise Ones incarnated, I say begin. You know within the time is now. Help others to awaken, to understand a better way forward. Extend your wisdom and healing to those thirsty for the sacred knowledge that has always been.
The mass consciousness is rising rapidly on the planet. It must continue to expand if humanity is to rise from years of restriction and darkness. It does not matter how small your effort is to assist another, it matters that you have the intent to try, to want to help another awaken to the higher wisdom of their Soul Light.
It is time to rise.
I depart.